The learning hub of Belize

Developed by the National School Portal Unit of the Belize Ministry of Education, Culture, Science and Technology.
This portal comes as part of MoECST commitment to reform Belize's education sector through transforming teaching and learning. Our aim for this e-portal is to provide the following services to Belizean students and teachers:
act as a hub of open education resources for teachers, students, and parents who need supplementary materials to aid in teaching or understanding concepts

aid in the teaching of students as part of the distance learning strategy for schools across the country

assist in the efficient provision of diagnostic testing and assessments for students at all levels.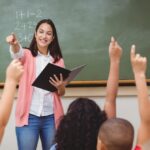 Our lead teachers are teachers who contribute to the development of learning materials for our portal.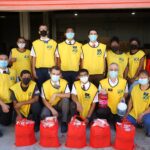 Our interns and volunteers assist in making projects of the National School Portal a success.
How can you contribute to the 501academy?
The impact of this portal in transforming education in Belize is possible through collaboration. Community drives our education sector, so we want to hear from you!
Do you produce open source learning materials?
Planning to develop open source learning materials? 
Know of a program that develops open education learning material?
Want to volunteer with cool people and do cool stuff?